this is agnes emery of emery & cie. i find her philosophy and design inspiring, beautiful and exciting. in 2007 i will aspire to believe in my own design instincts and bravely follow them, just as agnes does. i hope you will visit her website www.emeryetcie.com. it is worth spending some time to click around for her commentary alone.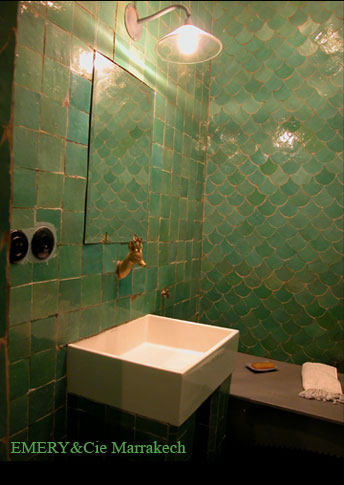 i love the scale shaped tiles! i want them so much! look at the brass deer faucet! very necessary...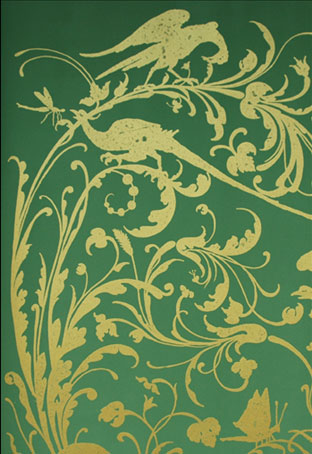 her wallpaper...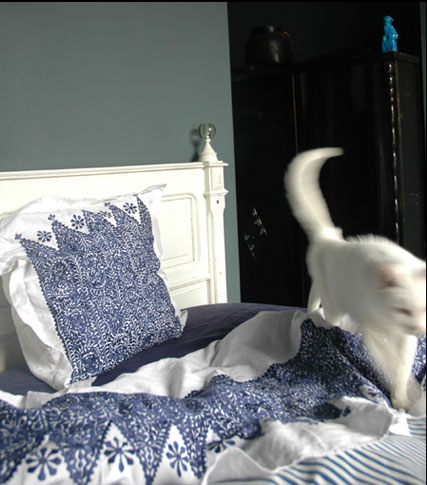 and her linens...i digress.
(images via emeryetcie.com)